We have been having the most beautiful weather these days! Had to take advantage of it and got out to the mountains, did some inner city geocaching as well as cooked hot dogs on the fire pit in the back yard last night. I don't know what it is but I love the fire. Somehow it restores the soul. I could stare into it for hours.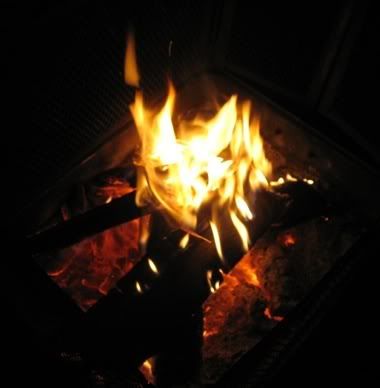 Here are the boys enjoying their hot dogs by the fire. Gosh I miss the days when they smiled sweetly for the camera.
Matthew by the fire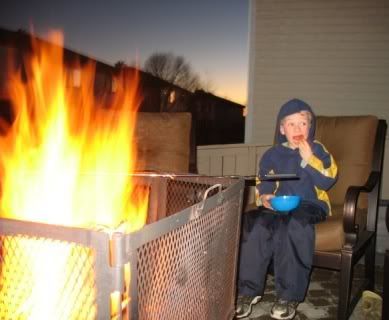 Ryan by the fire - no, he is not normally so leary of the fire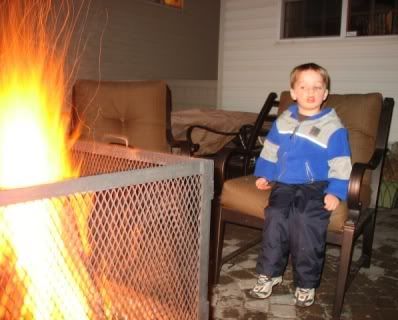 And a shot of our poor melting snowman. Yes, his head has fallen off and rolled away.